Breaking the Glass Ceiling Isn't Painless
BY NALYN TINDALL
ART BY CALLIA SILVERTON
———————————————————–
Laura Mae Lindo sits in the Ontario legislature amongst a crowd of older white men. Her presence is a striking contrast. She exudes confidence and her gaze remains steady as she looks around the room. The murmur of conversations and paperwork shuffle momentarily recede in her presence. Lindo's headscarf, adorned with vibrant African colours, is an emblem of her identity, standing out like a beacon of pride amidst the traditional sea of dark suits.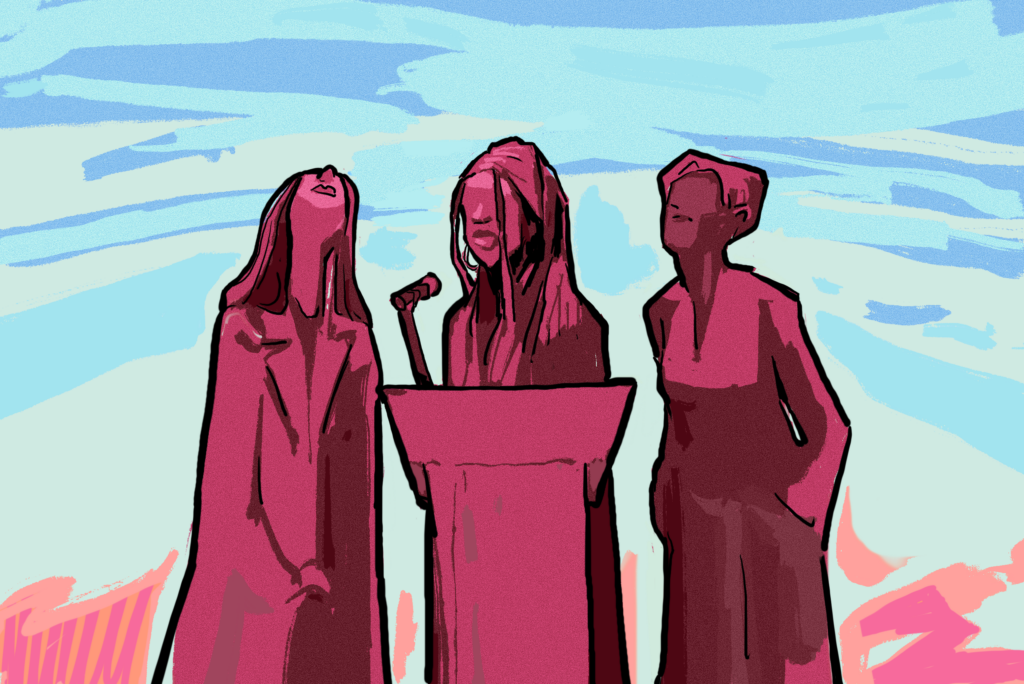 Following the session, two Black women rush towards her. They spotted her in the chamber, a striking figure who looked just like them. They shower Lindo with words of pride and appreciation. Despite not speaking during the session, the women are still empowered by her presence.
Lindo, who served as the MPP for Kitchener Centre, had an influence that reverberated far beyond the walls of the legislature. She recalls many moments when single parents would approach her, pulling her aside to express how she ignited a spark of hope within them. They see in her a symbol of possibility, a living testament that they, too, can overcome obstacles and pursue their dreams.
"I didn't really ever imagine having an interest in politics; that's not something that was part of my master plan," says Lindo, the behaviour in the chamber being one of the reasons why. Formerly overseeing equity programming and the gender violence prevention portfolio at Wilfrid Laurier University, "Yelling at people never got me anywhere." Despite this, she recognized the power and privilege politicians hold. She had the opportunity to change the narrative.
The anti-racism work Lindo championed was groundbreaking but confined to the university, leading her to ask, "What would happen if the province was my playground?" After much consideration and persuasion, "I said yes, kicking and screaming and thinking I wasn't going to win anyway." Lindo won her seat in the 2018 Ontario election with about forty-three per cent of the vote and was re-elected in 2022 with forty-one per cent.
With the province as her playground, she was able to effect change. She sat as the official opposition critic for anti-racism and equity and was the inaugural chair of the official opposition's Black caucus. Lindo looks fondly at her time as MPP, saying, "What I loved about it was there was a level of creativity that you could bring to the job and freedom for me to play around within those boundaries." This freedom, however, wasn't enough to outweigh the challenges which Lindo endured.
The struggles of womanhood go beyond surface-level observation and are embedded deep within societal norms and expectations. Politics is a discouraging game for many women to play, primarily due to subtle yet restricting cultural expectations. But for those who happen to overcome the barriers of entering the arena—standing their ground becomes the next challenge. Women are fighting to get elected and then struggling to stay in office. The concern is that there aren't enough incentives for the political establishment to keep them in power.
Since the beginning of 2023, there have been numerous resignations from notable world leaders, including Jacinda Ardern and Nicola Sturgeon. But, these resignations are not exclusive to the global stage. Canada is no stranger to women's resignations. Over the last year, British Columbia MLA Melanie Mark, RCMP commissioner Brenda Lucki, and Lindo herself stepped down.
In the 2022 Ontario municipal elections, there was a notable uptick in the participation of women candidates, with thirty-one per cent of the contenders being women, up from the twenty-seven per cent who ran in the previous municipal elections in 2018. This progress is reflected in the composition of Toronto city councillors, where women now account for 30.8 per cent following the 2022 election, and in the Ontario legislature, where they comprise thirty-nine per cent of the membership. Federally, women constitute thirty per cent of members of parliament, according to StatsCan. It is worth noting that the 2005 Division for the Advancement of Women finds that women can exert influence over the decision-making process when their share approaches 30.6 per cent of the time.
In the ongoing effort to empower women politically, there exist multiple initiatives and plans, including the World Economic Forum plan to get women in power and the government of Canada's roadmap to electing women. However, it's essential to recognize that the historical exclusion of women from political office, potential differences in how race and class intersect, and the multifaceted challenges women face in the political sphere remain critical issues that must be addressed.
The Childcare Challenge
Lindo found herself reflecting on the myriad of highs and lows that punctuated her time in office. While she relished the privileges of her position, she was also aware of the challenges that came with it.
One pivotal moment arrived in August 2022, following her re-election. Lindo received a summons to a pre-session caucus retreat that coincided with her father's admission to the hospital when in the throes of his battle with dementia. Sadly, her father passed away during that time. Grief had barely begun to settle when fate dealt yet another cruel blow: On the day of her father's funeral, Lindo learned her cousin had also passed away.
Upon returning to politics, Lindo faced a disheartening twist. In a meeting with the human resources department, she learned that the vital support she had received for childcare payments would be withdrawn. Her only feasible alternative was to work from home. They offered examples of other female politicians who had managed to juggle the responsibilities of motherhood with their political careers. But Lindo knew her situation was distinct, and her aspirations were different. She aspired to make political change while being a mother and would not be made to choose or sacrifice elements of one commitment. This concurrence of unfortunate events made Lindo ponder where she invested her energies and how quickly time had passed. "As a mother, it forces you to make a choice between raising your kids well and working to raise your kids well."
Childcare was a concern for Lindo when running for office, but she was told it would not be an issue. She says politicians promised what they believed they could provide but didn't realize how expensive it was. During the 2018 election, she was required to pay out of pocket and was told she would be reimbursed for the $3,000 cost that accumulated to care for her children. Following her victory, obstacles within the system arose when the provincial government attempted to pay her back, as the legislative assembly did not recognize childcare as an eligible cost, according to Lindo.
Over her five years in office, she went through five different plans to assist with her childcare costs, none of which panned out, and each changed her T4. During the 2022 tax season, she owed over $6,000 but ran again because she expected a childcare compensation change. Unfortunately, this change never came. By the time of her resignation, the childcare costs were paid but still reported on her income and ultimately taxed. She owed between $6,000 and $8,000 a year. Childcare became a much bigger barrier than anything else she anticipated, even more so than the colour of her skin, which she expected to be her greatest obstacle.
However, paying for the cost of childcare was only one of the barriers Lindo faced as a mother. Finding a childcare provider who could work an irregular schedule proved to be its own challenge. Lindo struggled with asking other women to put their lives on hold just to care for her children so she could work. Outside of childcare, Lindo said she didn't want to miss out on seeing her children grow up and also wanted to structure her life with her ageing parents in mind. This wasn't possible as an MPP. "The schedule doesn't allow for family," she says. "It's based on rules of who leaders should be once your family has grown."
Running Against the Odds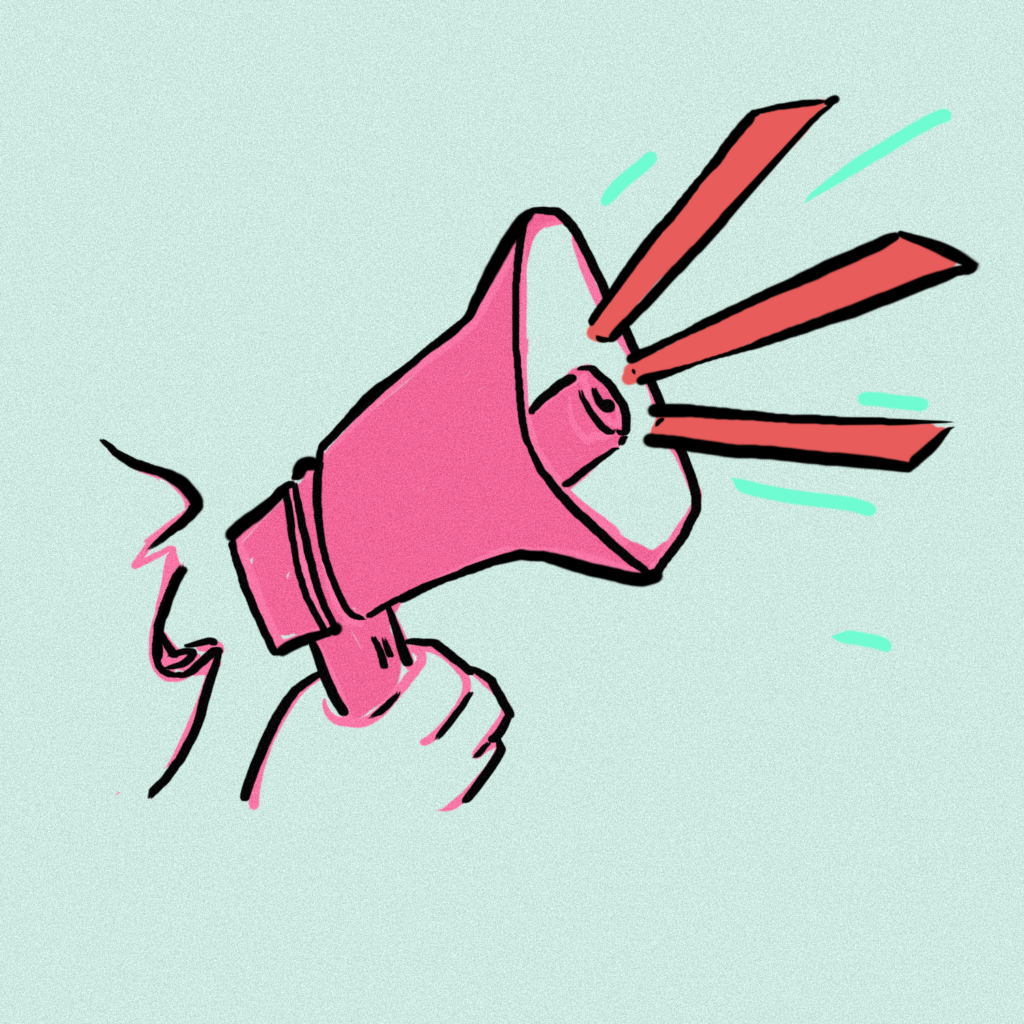 Time and energy are precious commodities in the fast-paced world of political campaigning, especially for someone like Chloe Marie Brown. As she embarks on her campaign during the 2022 municipal election, she's acutely aware that these resources are always in short supply, especially for those juggling a full-time job. Her days often begin with an early morning radio appearance to spread her message. She then heads to work, where she puts in a full day's effort before the campaign even
comes into focus. The constant coordination of work and campaign responsibilities leaves her with little time to spare. "As a working-class person," she says, "you don't have enough time and resources."
Yet, amidst this whirlwind, Brown is unapologetically herself. Her vibrant lavender hair is a bold statement, a testament to her refusal to conform to convention. She inspires others to embrace their own identities and convictions, even in the face of such demanding challenges.
While resignation is a rising concern, securing political office can pose a formidable hurdle for numerous women, often due to their diverse backgrounds. For working-class women in Canada, pursuing a political career can be even more difficult. During the 2022 Toronto municipal election, Chloe Marie Brown made waves, placing third behind incumbent John Tory and runner-up Gil Penalosa. The relatively unknown candidate says her campaign garnered more support than she had anticipated. "I was really lucky that someone saw what I was doing and posted it on social media. It was free advertising." Spending only $2,000 on her campaign, she was able to win seventeen votes per dollar.
Brown says, for the most part, the political landscape in Toronto accepts women who run for leadership positions. Despite this, there's still a preference for anyone who isn't too bold. "People think only old white men can lead. Look at other leaders, there are so many people that did not have privilege that did extraordinary things, and we don't give those people enough credit."
When studying the experiences of African American Women leaders for the Advancing Women in Leadership Journal, Marilyn Bird found that "AAW report lack of recognition for their research, questioning of credentials, being excluded from information, and perceiving an atmosphere of being unwelcome, particularly among white male faculty."
Brown balanced her identity and persona as a political figure. However, it did take her time to accept who she needed to be to fit in the world of politics. "As much as I want to serve the public," she says. "I need to be able to preserve myself and the parts of me people liked while also understanding things need to change."
She adds that you are expected to conform to a certain standard initially to achieve what you want in the future. "Do I have to give up that piece of me that I like to fit into what people need?" says Brown. She's willing to give up public privacy and her lavender hair if that's what it takes to make a difference.
"Failure was my greatest success," says Brown. She was able to learn and grow from the initial campaign. Her previous "failure" allowed her to undergo self-reflection. She emphasizes the importance of not giving up when facing initial setbacks but using those experiences as opportunities for learning and personal growth. "I'm just taking it one day at a time, and more young people should do that too," says Brown. She believes that rather than being intimidated or waiting for the perfect conditions to line up, youth should take risks.
Sidestepping Solutions
One solution to bolster women's involvement in politics is to have them attend campaign schools. These are programs dedicated to equipping individuals, often women, with the necessary skills and expertise to run for office and get elected. There are many campaign schools municipally, provincially, and federally. Some notable programs focusing on women's empowerment include Women Win Toronto and Equal Voice. Peggy Nash, co-founder of Equal and former MP for Parkdale-High Park, says the program began as a multi-partisan organization with the common goal of electing more women. She says it's been a success, assisting in the election of many notable female politicians, including herself.
Despite government initiatives and grassroots training, there is still gender disparity at all levels of government. Nash attributes this to different factors, including political parties. As parties select candidates based on their likelihood to win, the selection process is laden with stereotypes. One is the perception that leaders must look a certain way and have certain qualities, typically found in older, cisgender men. Women are often caught in a difficult balance as people see leadership qualities as masculine. Still, when women attempt to emulate that behaviour, they are seen in a pejorative light, according to Nash. When they fail to do so, they are seen as weak. The Harvard Business Review states, "female leaders, much more than their male counterparts, face the need to be warm and nice (what society traditionally expects from women), as well as competent or tough. The problem is that these qualities are often seen as opposites. This creates a 'catch-22' and 'double bind' for women leaders." They define four paradoxes that female leaders face: the need to be "demanding yet caring, authoritative yet participative, advocating for themselves yet serving others, and maintaining distance yet being approachable."
Nash explains that gender bias penetrates deeper than political institutions. She says that women still possess a disproportionate share of domestic work, including caregiving, and are often discouraged from politics because of backlash, the confrontational nature of the job, and the idea of being in the public eye. For her and many other female politicians, self-doubt has always been a deterrent.
Seeking Support
"Women aren't raised to shout out their own talents and strengths," says Shelley Carroll, Toronto City Councillor for Don Valley North, who has been in the game for twenty-three years. Beginning her career as a school board trustee, she never expected to run for office. Carroll was used to being behind the campaign as a community activist rather than the person in charge. However, when Toronto amalgamated in 1998, the school boards along with it, she became involved in education activism. She realized she was the one who could make the change she wanted to see.
The ongoing challenge she faced as a woman city councillor was, "Men who don't know how to work with women." She says that when passing bylaws, you need a coalition of support, but some men are unwilling to provide that support. Over her career she's often needed to rely on sympathetic male colleagues, who have the power to persuade other men. It's a "practicality of being a woman in politics," Carroll says. "If you're gonna break down the barriers yourself, you really have to be mindful of where they are. If you want to be successful, you need to learn the machinery."
There is currently no systemic support for women in municipal politics, according to Carroll. Despite this, female councillors created their own system to support one another. Pre-dating Carroll's time on the council, a monthly women's lunch was held on the second council meeting day. The lunch was arranged so women could talk to each other about what was coming up on the motions agenda and gain support. Women acted as a voting block and party politics no longer mattered when pushing agenda items surrounding issues such as childcare. To this day, women's lunches remain the main support for female city councillors. The lunch provides a space for councillors to speak to all the other women at one time and work together. It does more than prepare them for council meetings. Instead, these lunches allow councillors to plan for the upcoming term.
Success Isn't Equal
The Toronto City Council chamber buzzed with an air of anticipation for Olivia Chow's first council meeting. Despite the excitement that typically accompanies such an occasion, tension lingered in the room this time. The meeting commenced with a sense of formality as councillors settled into their seats. The discussion unfolded, and before long, the atmosphere shifted. City Councillor Mike Colle's comments reverberated through the chamber, each word striking a chord, but not in the way many hoped for. "She's a very charming young lady—I used to know her as a young lady once upon a time. She's still a young lady—a young mayor."
Colle's remarks, while seemingly innocuous, served as a stark reminder of the gendered lens through which women in politics are often viewed. Around the room, a quiet but fervent backlash brewed. Both in the chamber and online, viewers quickly took to expressing their dismay over the unneeded focus on Chow's age. The council meeting—meant to be a platform for discussing pressing issues—had veered into a realm where gendered stereotypes persist.
Following Chow's victory in the 2023 Toronto mayoral by-election, politics appears to be easily accessible for women today. But, despite her success, Chow continues to face backlash from both Torontonians and her caucus, being dismissed for her sex, race, and age, among other factors. She was the target of online hatred for her entire political career, and that hasn't changed since her mayoral debut. With comments circulating on X calling her a "commie bitch" and "cunt pig" and referring to her and local MP Kristyn Wong-Tam as "​​Stupid women!!!" None of these comments criticize her work as a politician, only attacking her sex. With an extensive political career dating back to her time as a Toronto City Councillor from 1991 to 2005 and, later, MP for Trinity-Spadina from 2006 to 2014, Chow has decades of experience. Despite this, her 2014 campaign in the Toronto mayoral election was unsuccessful. It's a prime example of how much women must persist to rise to the top.
Her career up to the by-election was marked by a commitment to a range of crucial issues, including affordable housing, transit expansion, immigration reform, affordable childcare, environmental protection, and various social justice initiatives. She played a pivotal role within the New Democratic Party during her time as an MP and served as the NDP's immigration critic. Her dedication to grassroots activism and community engagement consistently defined her tenure in Canadian politics. Chow was able to win the mayoral election after thirty-two years in politics. Meanwhile, former mayor John Tory was first elected to the position in 2014 after only a little over a decade in politics, first running for mayor in 2003 and becoming the leader of the Progressive Conservative Party of Ontario (PC) in 2004. Also, Rob Ford was elected mayor of Toronto in 2010 after only a decade as a city councillor, and his brother Doug Ford was first elected to the city council in 2010, later moving to provincial parliament in 2018.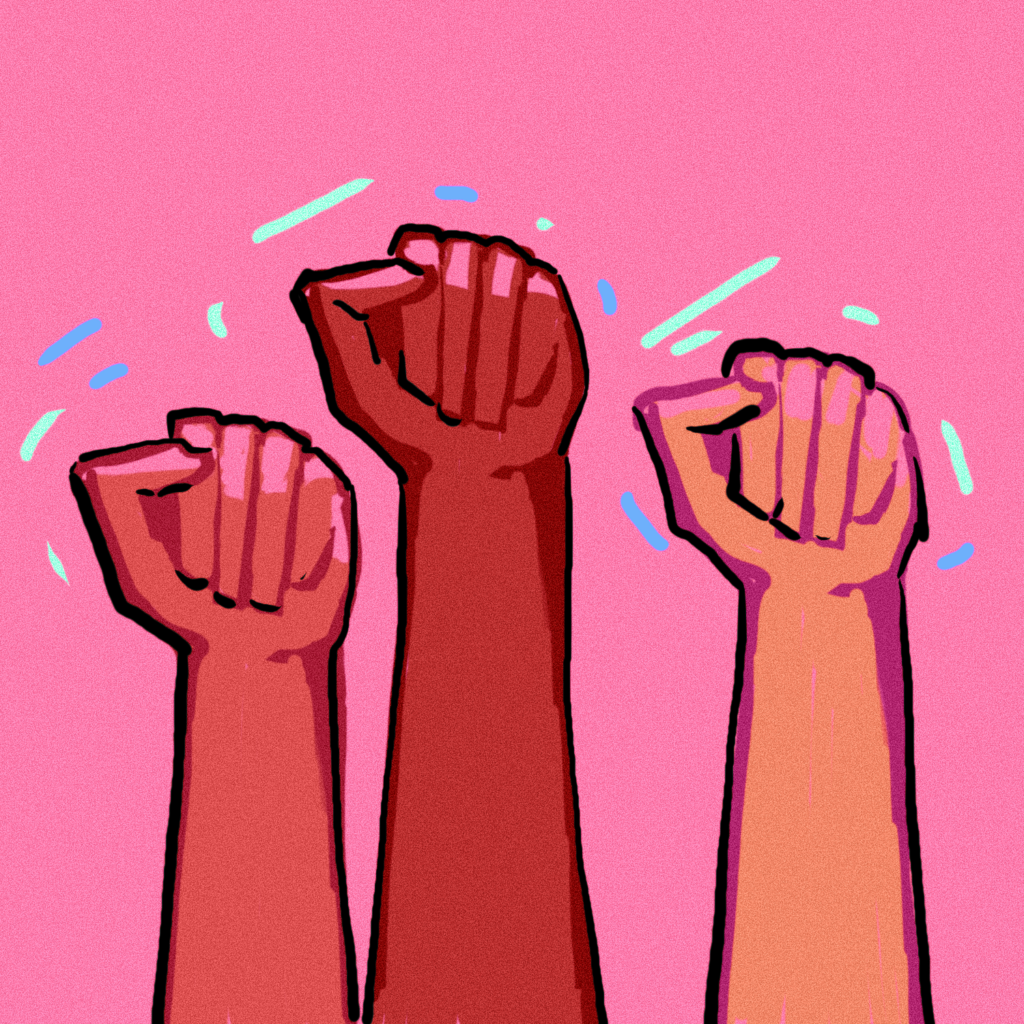 The Problem with Power
Reflecting on her time in office, Lindo wants to correct one common misconception: she didn't leave because the job was hard. While leading is difficult, Lindo finds that's just part of the challenge and importance of the job. "It makes it more frustrating," she says, "that someone who is willing and able isn't able to continue because the system isn't willing to accommodate them."
Canada's parliamentary structures were created before women or people of colour could vote. According to Nash, these colonial, hierarchical, patriarchal structures and processes have not changed enough to adapt to a diverse pool of individuals. "It's not about electing greater diversity—it's electing candidates who believe in progressive change," she says. "If everyone around the table is a carbon copy," she continues, "you're looking at the world with only one eye open."
Before the 2022 Ontario provincial election, Lindo had already begun seeking new employment due to the childcare situation and has since entered her new role teaching in the philosophy department at the University of Waterloo. "I meet so many people who have first-hand knowledge of how to do things but never end up at the decision-making tables," she says, "so their input into legislation is never there." There are a variety of reasons as to why these people aren't able to affect the legislation that rules their lives. Either they don't see themselves in these spaces, they get pushed out, or political parties are scared to put them in. "The game is about power," she says, "as opposed to being about people."